Take a look around from the top of Budapest
Come and visit our Visitor Center and experience the unique view from our SkyDeck!
Innovation The future
in Budapest

, for all ages.
A free-to-visit ground floor offers a variety of experiences. Discover the MOL Group headquarters!
The future is here
Discover the iconic MOL Campus green and intelligent systems.
The future of energy
See how energy production is becoming more sustainable.
MOL-E
Learn how waste will be turned into a new, useful material.
Sustainability
Made according to sustainable principles.
MOL Campus manages to meet even the most stringent sustainability standards. First in the country, it has successfully achieved the BREAM Excellent rating and the LEED Platinum certification, thanks to our innovative solutions such as the 900 m2 solar panel system, the geothermal heating and cooling system, and graywater recycling.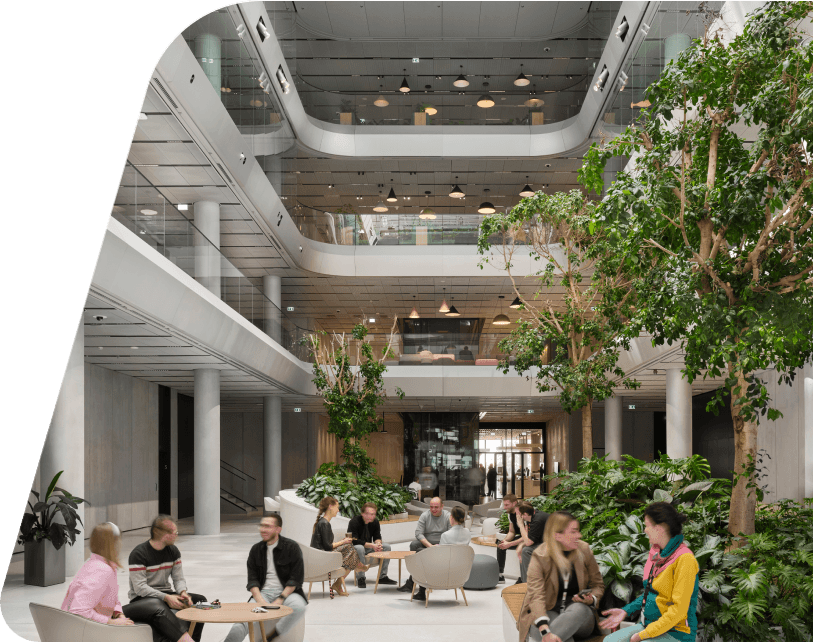 Dog-friendly
Your furry friend is our friend, too. We welcome your four-legged friend in the ground floor areas of MOL Campus.
Smart Building
We designed MOL Campus in order to support efficient work with the help of digital tools.
MOL Bubi/Limo Station
MOL Campus is easily accessible not only by car and public transportation but also with MOL Limo and bicycles.
Accessible
MOL Campus is open for everyone. Our HQ is completely accessible.
Selective waste collection
We collect waste selectively on the premises of the building for a sustainable future.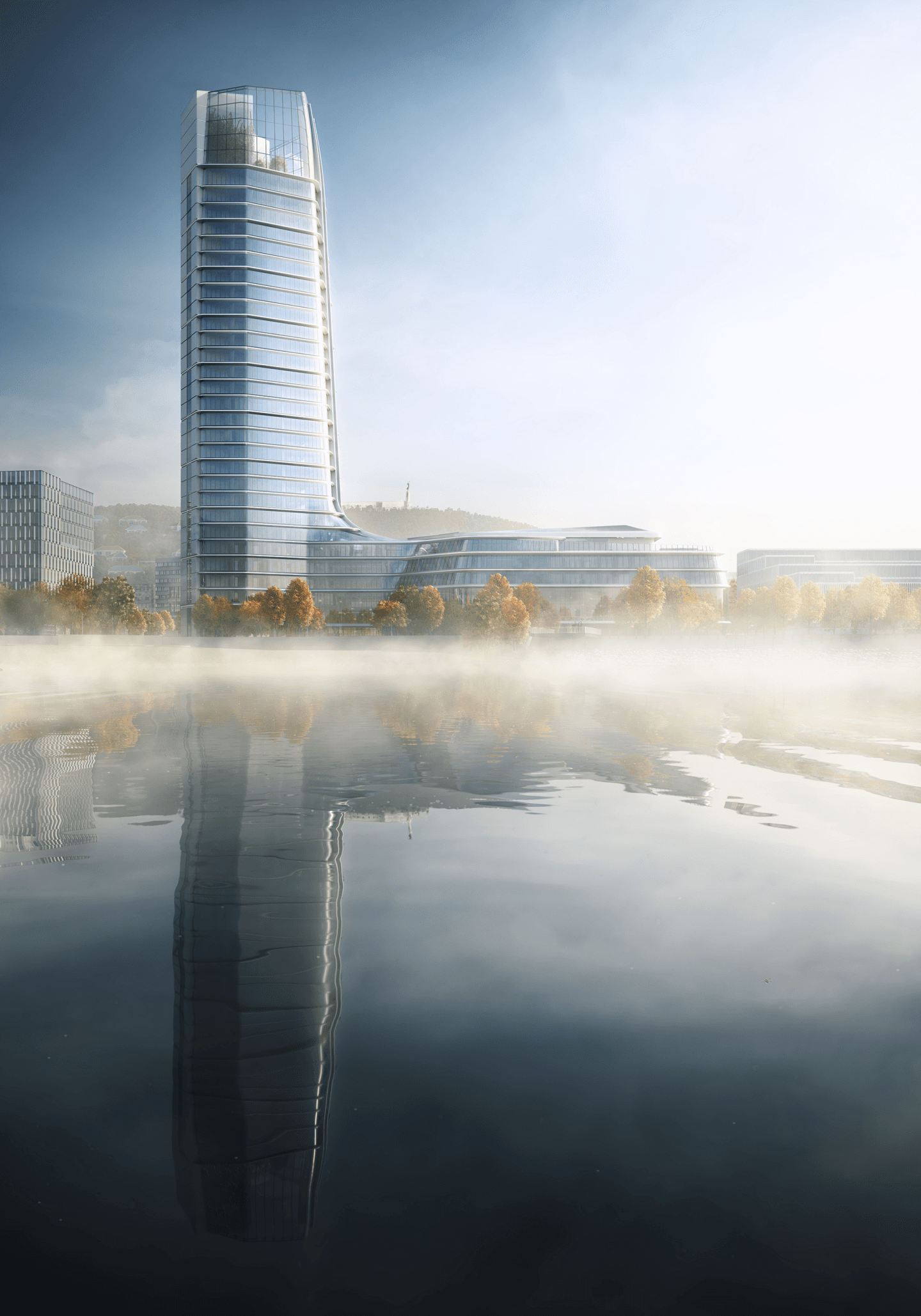 VISITOR CENTER
Our favorite services.
To You. For you.
Fresh Corner Café
Quality coffees, Italian flavours, a selection of fresh and crunchy food on the ground floor of the MOL Campus - try our surprisingly delicious selection! We make our coffees fresh for you from carefully selected coffee beans, personalised to your own taste, to give your morning a boost. Would you like to eat something during the day? We are waiting for you with quality ingredients, precisely prepared sandwiches, and hot dishes, and you only need to taste the freshly baked Fresh Corner Hot Dog once to know, you shall come back to us again. Our pastries, tasty salads and refreshing drinks are waiting to put a satisfied smile on the faces of the whole family. Visit us on the ground floor of one of Hungary's coolest offices and enjoy our excellent service!
For our colleagues working at MOL Campus, we offer not only an inspiring, modern, collaborative working environment with numerous smart solutions, but also a variety of services for their convenience to make everyday life easier.
The IT point, HR customer service, occupational health service, clothing and shoe repair, dry cleaning, T-point, as well as a fitness center and wellness area are all available for our colleagues to use.